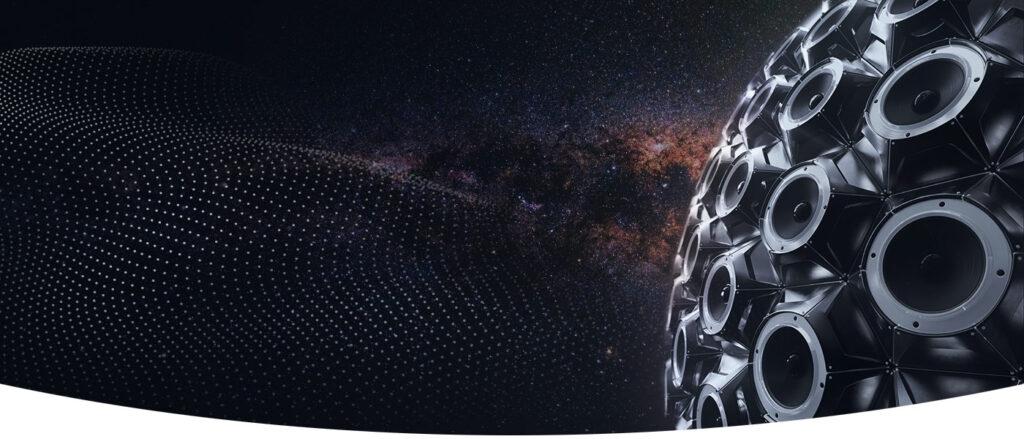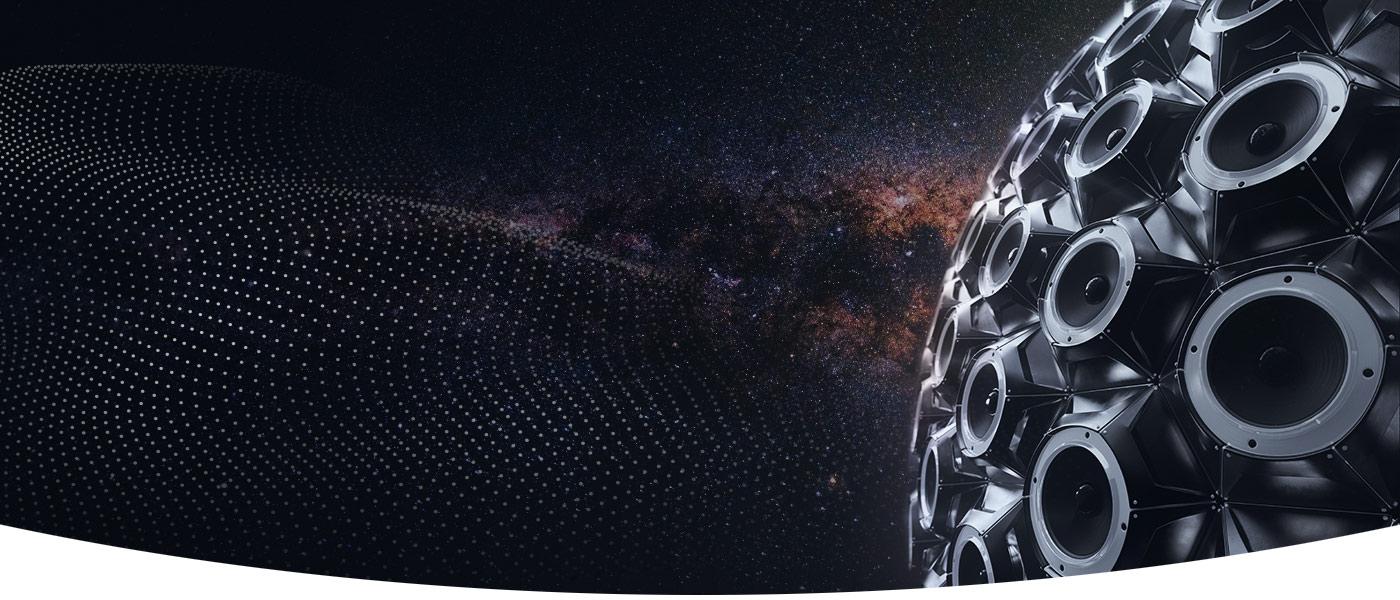 F.A.Q.
Do I need the Spatial Audio Designer plug-in if I already have an immersive audio workstation?

It all depends on your expectations and the formats you like to mix.

Dolby Atmos is for sure the most widely available immersive mix format in digital audio workstations (DAWs) with immersive mixing capabilities. But do you like the workflow your DAW offers for it?

To monitor your immersive audio mix, you also need the right kind of loudspeaker system. If you already have one, does your DAW give you immersive monitor controlling too?

If you don't have one, you need to have the appropriate environment to set one up in and the budget to buy the loudspeakers in the first place. What if you don't have the space or the money, or you need to work when you're on the go? Does your DAW offer you proper binaural monitoring capabilities so that you can produce your immersive audio mix on a virtual loudspeaker system?

What about the other immersive audio formats coming out, like Auro-3D, Sony 360 RA, 22.2, and MPEG-H. Does your DAW support them as well?

Dolby Atmos is a great and widely used format in today's market, and having production technology like it is the absolute minimum requirement for an immersive DAW, but are you happy having to use a separate workflow for every other format?

If your DAW can't give you satisfactory answers to some or all of these questions, or you're uncertain about it, get familiar with the Spatial Audio Designer (SAD) plug-in. It's not meant to be a substitute for your immersive DAW, but it will make your DAW immersive if it isn't already, and it will also support the things your DAW can't or doesn't do the way you want it to.
Do I need a Spatial Sound Card to output my Spatial Audio Designer mix or vice versa?

No, both applications have their own separate applications.

The Spatial Sound Card (SSC) is a piece of standalone software that will become your computer's standard audio device when you install it. Audio from your browser, from VLC/media players, games and/or output from audio or video workstations will be played back automatically from the SSC, and you can listen to it on binaural virtual loudspeaker systems by simply connecting your regular headphones to your computer.
What is an "Enhancement" location like New York?

It's a regular location on the SSC Pro/SAD with an extra twist for end-user applications. The New York Enhancement, for example, is the same as the Studio Magazin location but with a bit more level, a slight bass and treble boost. This makes things more fun instantly!
Can I use the Spatial Audio Designer In-One plug-in for immersive DAW busses with more than 8 channels?

Absolutely! All immersive digital audio workstations (DAWs) nowadays support multiple-layer allocation. Generally, the Spatial Audio Designer (SAD) In-One plug-in is made for binaural headphone monitoring purposes and supports all the formats the SAD Producer allows (5.1, 9.1, 7.1.4, 22.2, etc). The current version offers two-channel binaural output but can take up to 8 channels of input. You can, however, direct these channels to much larger virtual loudspeaker systems, e.g. 7.1.4 (12 channels).

The strategy here would be to insert two In-One plug-ins – set up in 11.1 mode and with the same locations – into the 7.1.4 DAW bus. Next, you allocate the low 7.1 layer to the first plug-in and the 4.0 height layer to the second plug-in. Finally, you allocate 7.1 in the first SAD plug-in to the respective virtual speakers (low level) and 4.0 to the height-layer virtual speakers through the second SAD plug-in. That will allow you to hear your 7.1.4 mix on a virtual 7.1.4 loudspeaker system.
How do I update to a newer version of my software?

Since our updating procedure for the pro applications can seem a bit tricky, this is how you do it:

You should then be good to go!

For the SSC – L simply download the latest version from its website an run the installer over your current installation

That's it.
Why use binaural sound virtualization for headphone applications?

First things first: listening to sound on headphones is an unnatural thing. Thanks to evolution, there is a spatial element to how we hear that is dictated by our human genetics. Headphones don't allow for this because there is no physical space for sound waves to move/reflect in. Instead, headphones carry audio signals directly into our ears without any spatial information from the current room environment. Our brain recognizes this unnatural audio reproduction and works to compensate for it – and of course we adapt and don't hear the discrepancy any more. All this happens subconsciously.

Binaural sound virtualization simulates the way we hear naturally. For example, the left and right signals of an MP3 sound file will be adjusted separately for each ear like they would be on your living room stereo system at home. In this way, our brain gets natural-sounding audio information. Binaural sound virtualization also allows for the possibility of putting virtual speakers nearly anywhere around the listener. Stereo 5.1 surround sound and 3D mixes can be produced in a way that is impressively realistic, and that sound just like they would on a real loudspeaker system.
Are there differences in the quality and experience of binaural mixes?

For sure! As with all audio mixes, the following aspects are important:

First, the experience depends very much on the subjective likes and dislikes of the listener. A fan of classical music might be able to appreciate a rock mix, but their emotional distance to the genre could also decrease their ability to make a good judgement on it. A rock fan would then probably disagree with their opinion because different sound aspects are important in rock and classical music.

Second, audio quality depends a lot on the artist, sound engineer and producer as well as the technical equipment they use. Basically, this is the most important aspect of any audio production: whether in music, games or film, good craftsmanship is the most fundamental requirement for producing enjoyable sound.

Third, the listening experience depends a lot on what audio sources and playback formats are available. A stereo mix played back on two virtual binaural loudspeakers, for example, is a much nicer listening experience than on standard headphones. A 5.1 cinema mix played back through six virtual binaural loudspeakers, then, is of course a real adventure! A carefully crafted 3D mix is dazzling in every way; with something like this, an audio producer can include any number of virtual binaural loudspeakers.

Sound sources can be positioned however the producer wants, whatever the desired effects are for the listener. This is how natural-sounding music mixes, realistic game scenarios, and fascinating film mixes can all be created – with rooms that come to life and ambiance that seems real. Human voices, animal sounds and air/ground vehicles can all be placed in three-dimensional locations, including above and behind the listener. Even large soundscapes like those in-game scenarios or movie scenes can be perceived clearly and spatially just with regular headphones.
Do I need special software or hardware for spatial binaural experiences?

Generally not, because binaural – technically speaking – is an audio format that can be used in place of standard stereo. This means it can be used with any streaming applications, and/or with MP3 or Blu-ray, without listeners needing to use any special software or hardware. Just plug in your headphones and hit play! The only thing listeners have to do is make sure to use their headphones the right way round (left headphone for the left ear, right for the right).

Nowadays, services like Apple and Amazon offer Dolby Atmos in binaural audio format. For that to work, you need a device with the appropriate Dolby encoders.
What is binaural audio good for?

Binaural audio is useful for any kind of audio mix, whether it's an audio play or stereo music production, game, or film with immersive sound. On a virtual stereo loudspeaker system, too, a binaural mix delivered through MP3 will sound better and be more emotionally stimulating than conventional stereo recordings. Besides formats like Dolby Atmos and MPEG-H that are available now, New Audio Technology offers the Spatial Audio Designer Plug-in to create amazing new worlds of 3-D sound.
How can I create binaural audio mixes?

This is very easy with the Spatial Audio Designer Plug-in. This is for all common digital audio workstations, with full and unlimited access for any audio producer or audio service provider.
Why is immersive audio more emotional?

Since the time humans lived in caves, we have needed to perceive our surroundings spatially. We need to hear a tree branch that's about to fall on our head, a tiger lurking behind us in the undergrowth, fish swimming in the river in front of us. Without the ability to localize sounds such as these, we would be extinct because our ancestors would all have died out for one reason or another. We have evolution to thank for connecting our audio perception to our emotions – making our reactions instinctive, and fast enough to help us escape danger and be successful in hunting.

Spatial hearing therefore is synonymous with "emotional hearing". The success of stereo and surround sound is based on that, because ultimately entertainment is meant to be amusing, stirring, and informative. That means being emotional; otherwise, it would be boring and no one would pay attention. Immersive audio means more tension, more entertainment, more information delivered – and nonetheless more relaxation, which seems like a contradiction in terms. But because immersive/3-D audio sounds as if it is real, it allows our brains, our minds, and our instincts to get exactly what they "know" from reality.
Can I listen to binaural mixes on loudspeakers?

Listening on the loudspeakers of a home stereo system, for example, instead of headphones will deliver a more or less spatial sound. With desktop speakers, 3-D audio effects are also recognizable, but it mostly depends on where the listener is in relation to them. If they are sitting in between the loudspeakers and are the same distance from each of them, they'll be able to recognize fairly similar effects.