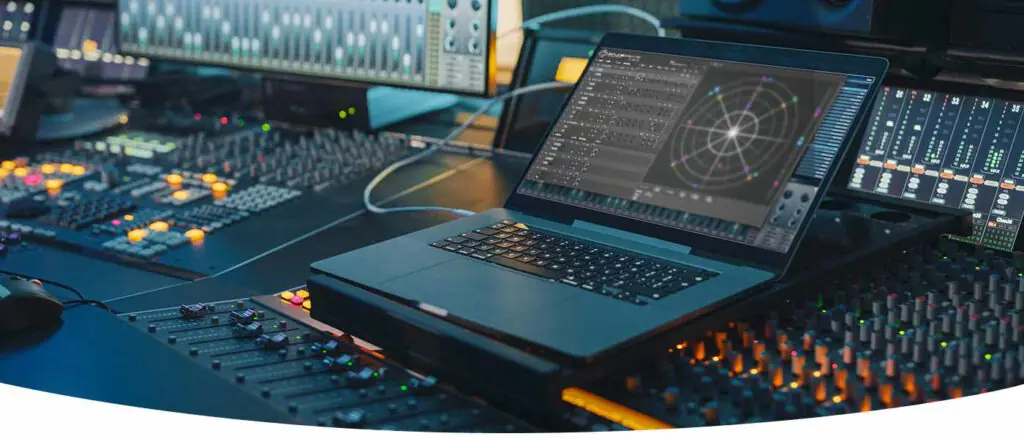 Professional
Music Production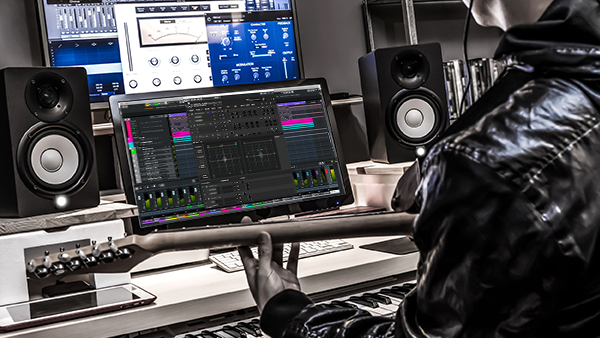 Our software applications have everything a music producer needs for creating next-generation entertainment and exploring the audio dimensions of the future. With our innovative Spatial Audio Designer plug-in, producers can mix content for any type of object-based audio on the market – including immersive formats like Dolby Atmos, MPEG-H, AURO-3D, 22.2 and Sony 360 Reality Audio. Bring it all to your workstation with Spatial Audio Designer so that whatever you can imagine, you can create!
While Apple and Amazon only offer binaural audio with Dolby Atmos, the binaural processing capabilities of our Spatial Audio Designer allows for sophisticated headphone mixes to be created and delivered instantly.
Music producers can get the benefit of New Audio Technology's binaural mixing systems in the Spatial Sound Card Pro, too – monitoring it all perfectly from stereo to 7.1, using just a computer and headphones. Find the perfect mixing environment and cross-check your mixes with over 60 virtual studios.
Film & TV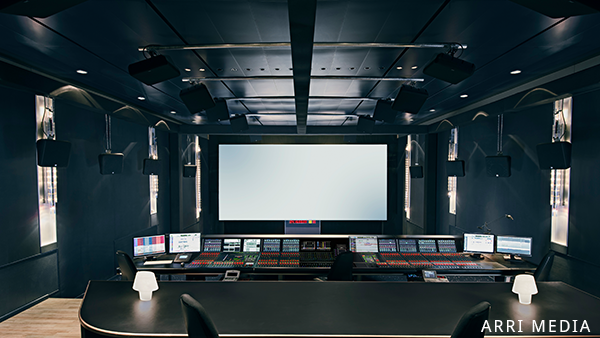 Immersive audio has become the new standard for cinematic experiences and home entertainment alike – and New Audio Technology's Spatial Audio Designer now provides the perfect tool for both pre- and post-production, as well as for creating audio in different formats such as Dolby Atmos, MPEG-H and Auro-3D.
Surround sound is still a standard, although the editing suites in media houses and film studios often don't have an appropriate monitoring system. Enter the Spatial Sound Card Pro, which simply receives audio output from video and/or audio workstations and enables editors to hear it on virtual loudspeaker systems through headphones. This makes day-to-day editing and monitoring a breeze for audio professionals.
Games, Multi-Media & VR/360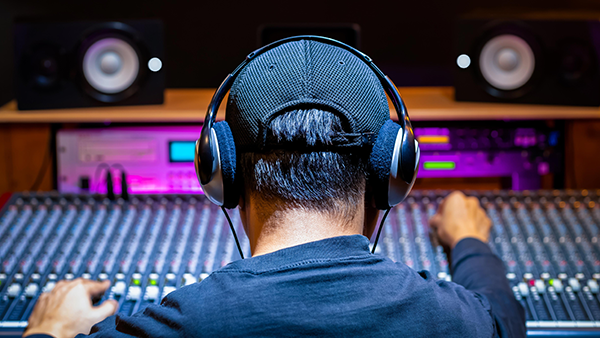 The Spatial Sound Card Pro from New Audio Technology also offers a powerful tool for experiencing immersive games and VR/360 audio in another dimension – just with headphones. Many post-production facilities like it because it provides a much better and realistic way of monitoring spatial audio productions for games. High-skilled and e-sport gamers also love the Spatial Sound Card Pro experience.