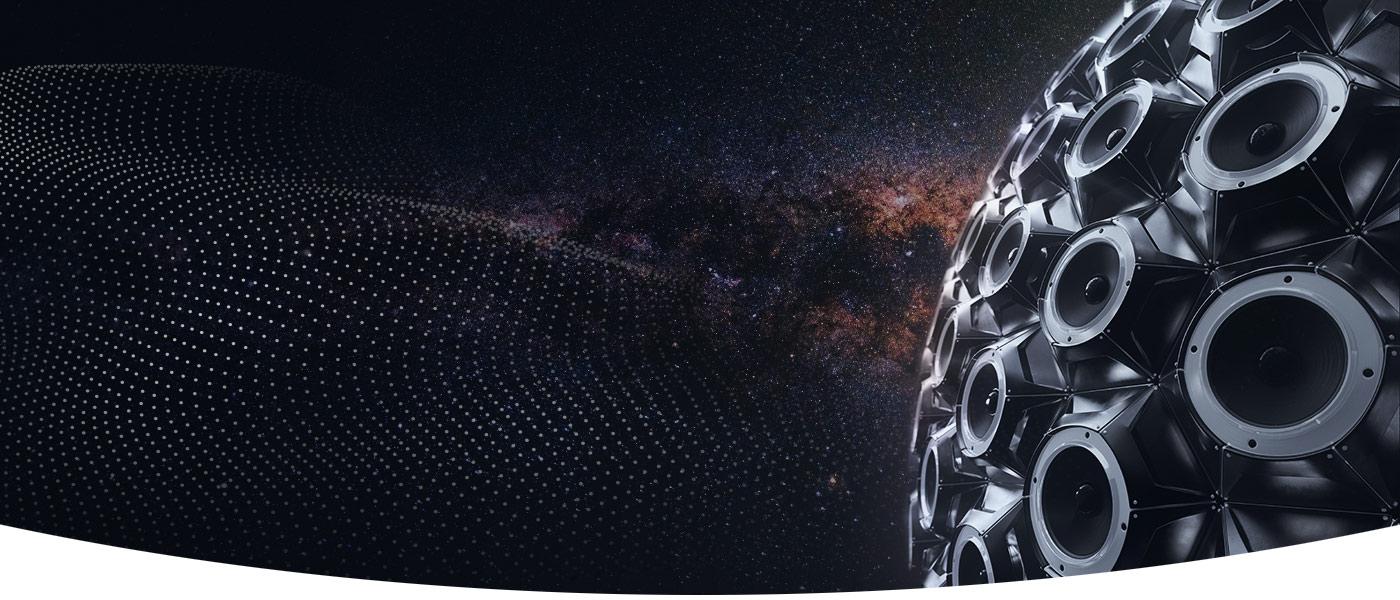 Products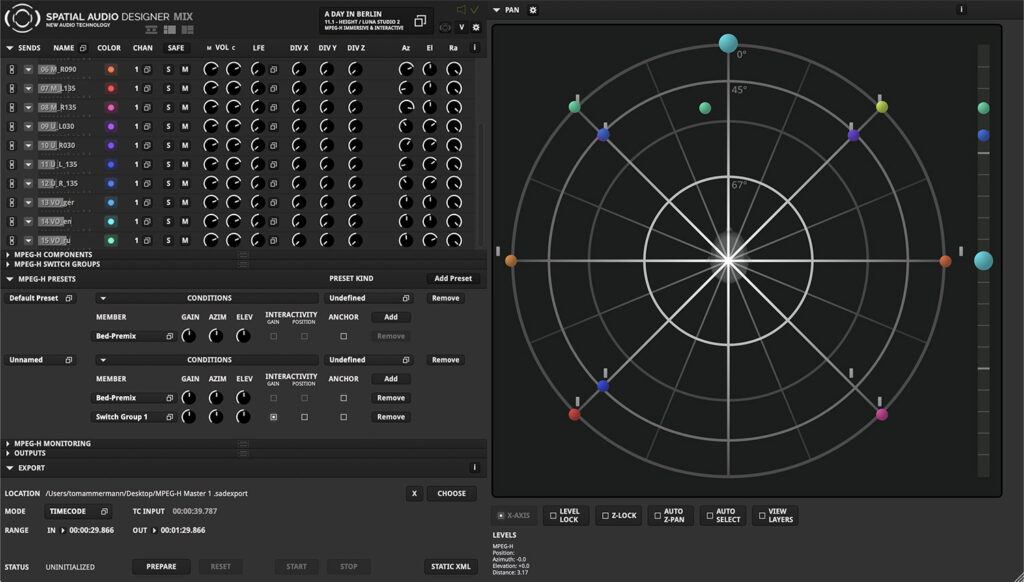 MAC OS 10.13-11.+, 64 bit, AAX, VST2/3, AU
Windows 7-11, 64 bit, AAX, VST2/3
Version 3.0
Version
Price
Computer / USB stick
HP3D / Direct Outputs
Filmstage
This product includes 4 Producer Plus licenses and is intended for industrial applications in large-scale game, music, and film facilities involving multiple workstations, and it includes our SAD In-One plug-in.
€1,349
8 / 4
Yes / no limit
Producer Plus
This product is geared towards project and production studios involving up to two workstations. It offers unlimited binaural sound virtualization capabilities and unlimited output channels for stereo and surround-sound production. Our SAD In-One plug-in is included.
€389
2 / 1
Yes / no limit
Producer
This is a limited product intended for use in project and production studios. It can outfit up to two workstations, providing up to 8 output channels for stereo and surround-sound production and unlimited binaural sound virtualization capabilities. Our SAD In-One plug-in is included.
€289


2 / 1
Yes / 8
Virtual Producer
This product features the full Spatial Audio Designer (SAD) mixing engine inside but is limited to binaural output (unlimited binaural sound virtualization abilities). A great choice for producers who only want to work with headphone virtualization to create sophisticated mixes!
€189

2 / 1

Yes / 2
Trial
A version of our Producer with limited Location access and a frequently repeated audio watermark. Use of this product is not time-limited.
FREE

1 / 0

Yes / 8
---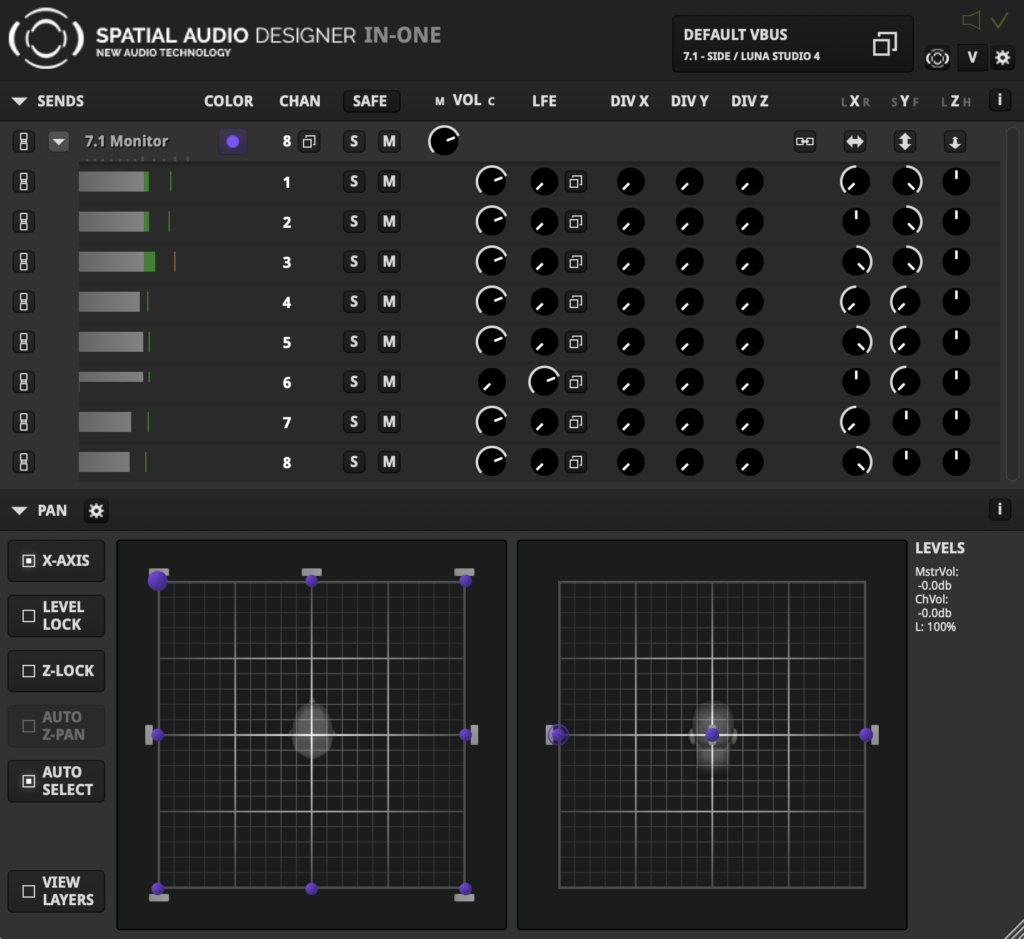 MAC OS 10.13-11.+, 64 bit, AAX, VST2/3, AU
Windows 7-11, 64 bit, AAX, VST2/3
Version 3.0
Version
Price
Computer / USB stick
HP3D / Direct Outputs
In-One
The In-One version is a kind of "quick and dirty" stand-alone version of our SAD, used mainly for monitoring and bus virtualization applications in DAWs.
€89

2 / 1

Yes / 2
---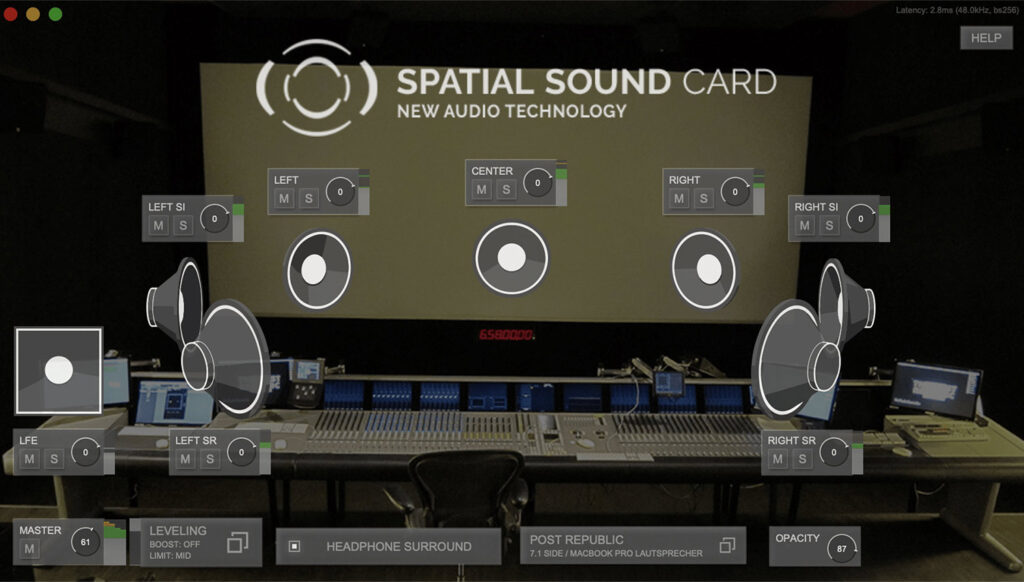 MAC OS 10.13-11.+ (11.+ installation)
Windows 7-11, 64 bit
Version 3.0
Version
Price
Computer / USB-Stick
HP3D / Direct Outputs
Pro: Standard
This version of SSC offers inputs for audio systems up to 7.1, including DAW outputs, games, and DVD or media players such as VLC, Youtube, and NETFLIX. Offers full access to professional features.
€169

2 / 1

Yes / 2
Pro: Stereo
This version of SSC offers inputs for stereo sources such as DAW outputs, games, and DVD or media players like VLC, Youtube, and NETFLIX. Offers full access to professional features.
€69
2 / 1
Yes / 2
Trial
This standard version of our SSC Pro has limited Location access and a frequently repeated audio watermark. Use of this product is not time-limited.
FREE
2 / 1
Yes / 2
---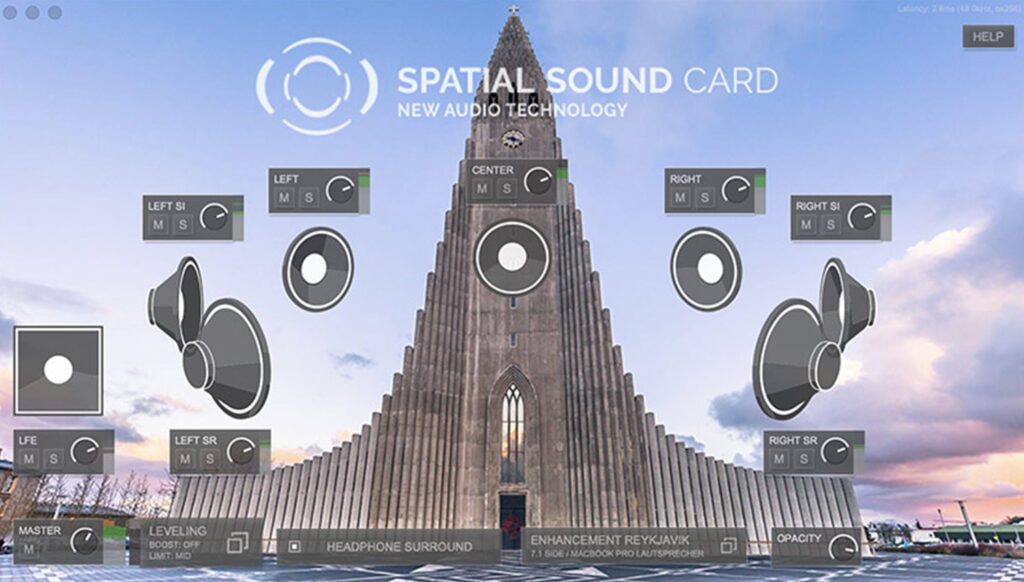 MAC OS 10.13-11.+ (11.+ installation)
Windows 7-11, 64 bit
Version 3.0
Version
Price
Computer / USB stick
HP3D / Direct Outputs
Standard
This version of SSC offers inputs for audio systems up to 7.1, including DAW outputs, games, and DVD or media players such as VLC, Youtube, and NETFLIX. Limited feature access with five well-selected and specially tuned Locations.
€9.99
Key registration
Yes / 2
---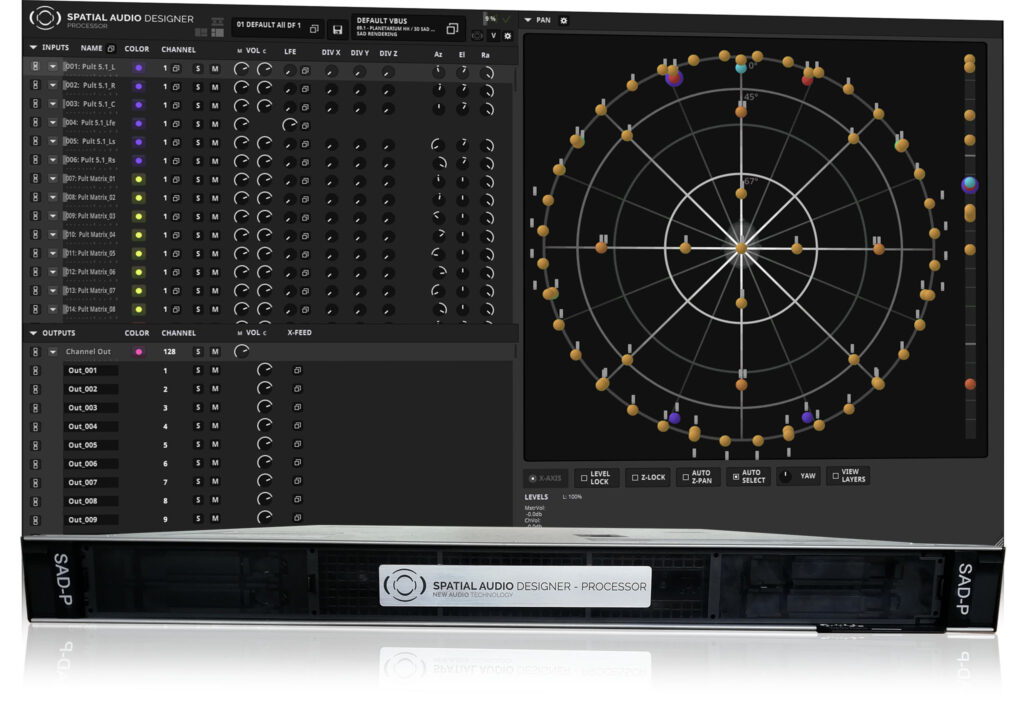 The Spatial Audio Designer Processor (SAD-P) meets all the demands of current and future spatial, interactive, and broadcast audio applications, providing 100% real-time and object-based processing as well as a complete MPEG-H end-to-end workflow. The device offers enough flexibility to be implemented into new and/or existing installations and broadcast environments.
Glossary
HP3D = binaural 3-dimensional headphone virtualization from New Audio Technology. It works with any set of regular headphones.
Locations = virtual loudspeaker environments
Computer / USB stick = applications can be used on registered computers using a USB stick as a dongle. iLok devices or eLicensers don't work.